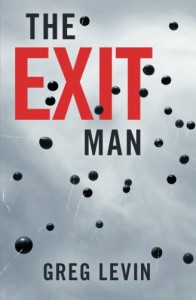 I received a copy of this book in exchange for an unbiased review. No other consideration was offered, expected or received.
So…Eli's kind of a loser. And he knows it. He really has nothing going for him – no friends, no girlfriend, no money, no job – he's spending his life studying to be a glass blower's assistant and it's really going nowhere. When his dad dies, he comes home to help his mom out. A conversation with an old family friend, though, opens a whole new life for him. And that conversation … is just the beginning.
Wow! That is really all I can say. Wow! This is one of those 'If I could give higher than 5 stars, I would' books, a book that has won a place on my top 5 of 2014. Just.plain.wow!
I always tell people that I write like I talk, talk like I think – and sometimes it's full of sarcasm and a little all over the place. It is so awesome to meet an author who is EXACTLY the same way – and it made this book so much fun. I love the way he writes – and the way Eli thinks throughout the whole story. I was hooked from the first page and reading of Eli's life as an "euthanasia specialist" was hilarious (and sometimes sad). Definitely a book everyone should add to their TBR list.
Mr. Levin, I plan to read more of you.
Favorite line (I had to narrow it down to two, which was VERY hard):
"I'll spare you the full list of products and services; just know that if you ever need anything to help celebrate or commemorate a birthday, anniversary, graduation, homecoming, hiring, promotion, pregnancy, parole, bat mitzvah, bar mitzvah, bar exam, engagement, divorce, or Irish death, then you will almost certainly find it in our shop or catalog."
"The basement in my parents' house had never been used for anything other than extra storage for Jubilee, though often doubled as an exhibit space for artful spiders. The intricate webs that spanned the rafters and occasionally ran from one cardboard box to another were a sight to behold."